 We believe you're remarkable and we want the world to know it.
We are a Calgary Digital Marketing Agency and we'll build a "megaphone" to tell your story.
We optimize your WordPress website for Search Engines
SEO is a mix of numerous factors that contribute to optimizing your ranking online:
The quality of your pages' content

The powerful keywords used throughout

The images and videos that enhance your content

A fast page-load speed (this is tied to the high-quality hosting platform we offer)

A mobile-friendly website

The number of other websites that link to yours

Your presence on social media that links back to your web pages

Regular blog posts for new, fresh content to offer to your audience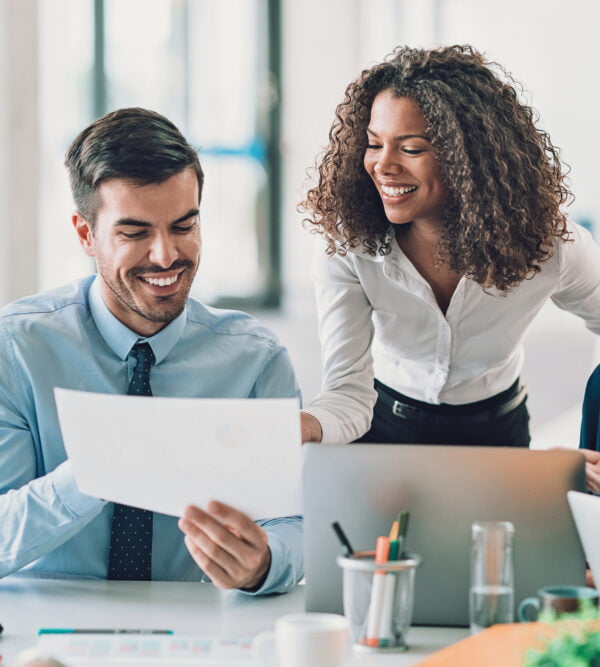 Boosting your website's exposure online
Pay-Per-Click advertising contributes to boosting your website's exposure online by crafting ads campaigns with engaging content to attract the right audience.
One of the best platforms to invest in PPC is Google Ads.
As a Calgary Digital Marketing Agency, we leverage some of the best tools available online to determine what will help you reach success.
We study your competition to find out what they're doing well that we could leverage for you and what gaps exist in their offering to fill them with yours.
Simply adding ads online will not help you reach success. Crafting the message to be unique, enticing and engaging to drive traffic is an art in itself and requires creativity.
Beyond this, optimizing your Google Ads on a regular basis is crucial to adapt to what your future customers are looking for and to ensure you're investing your money wisely.
Instead of making them "click", make them "care".
Instead of writing content that helps you sell as much as possible, create content that helps you make a difference in your customers' lives. Create a feeling of connection and belonging and your financial objectives will be met naturally.
Let's attract your ideal customers to your website.
Telling Your Story
Your website pages help tell the world who you are, what you do and what's in it for them.
As the Subject Matter Expert (SME), you will guide us in creating enticing content for your web pages while we advise you on the tone, the flow and calls-to-action.
We're very good at creating engaging content that human beings and robots alike enjoy reading, so while you may feel tempted to write it yourself, let us create it on your behalf.
Why you need some "Landing Pages"
We want to help your future fans easily understand why they should interact with you in the first place.
When they click on a Google ad, they will reach a landing page we'll meticulously design to bring them answers to their specific questions. 
A landing page acts as a "lead magnet" to focus on one topic at a time to make the interaction as easy and simple as possible for a prospect to turn into a lead.
You may be tempted to drive traffic to your regular static pages when someone clicks the ad but the reality is that most of us have a reduced attention span nowadays. Being exposed to many choices on your websites main menu may not help this visitor find a solution to their specific problem.
Invite them to belong…
To your circle, your community, your group of raving fans who can't stop singing your praises.
A newsletter is an opportunity to provide help, free professional advice, ideas, and solutions to solve your customers' challenges related to what you offer.
It's also a great medium to say hi and check-in with your audience to find out what they need from you and how you can serve them better or just to make them laugh with a photo of your office pet who just chewed your favorite pen or slept on your computer's (warm) keyboard.
When your customers hear from you on a regular basis, they get to know you better.
Perhaps they may not need your products or services right this instant but if they can relate to who you are and why you do what you do beyond monetary gains, they'll get a regular reminder in their inbox to tell their friends and family about you.
We help you grow your business and attract more leads
We offer 5 different Digital Marketing Plans that include everything you need to succeed online.
It's time to go beyond your website and truly invest in your online success.
Let's tell the world how wonderful and remarkable you are.