As a web designer, I'm often asked by my clients to do more work in less time. And from what I hear around amongst competitors and other freelancers, they're in the same situation.
What happened to the time when people valued quality and creativity over time?
I understand that projects have deadlines and it's necessary to be organized if you wish to achieve success in the end. But are we falling into the trap of asking things to be done for yesterday when in reality we could have allowed for more flexibility?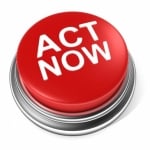 What's your opinion? Leave a comment below and share your thoughts!
Share This Story, Help Your Friends And Family!