When you create a Google Business Profile for your company, you need to ensure you use your business email address to keep things separate.
But what if you've accidentally setup your Google Business Profile with a personal Gmail address?
UPDATE: We've updated this post on March 24, 2023 to reflect the new Google Business Profile name, settings and updated screenshots.
Looking through articles online, specially the ones from Google support chats/threads/resources will only confuse you even more…
There's a simple solution!
Enter your business name into Google search and your Google Business Profile should show up at the top of the page. If you don't see it, make sure you are logged into Chrome with the Gmail address you've used to set up your account.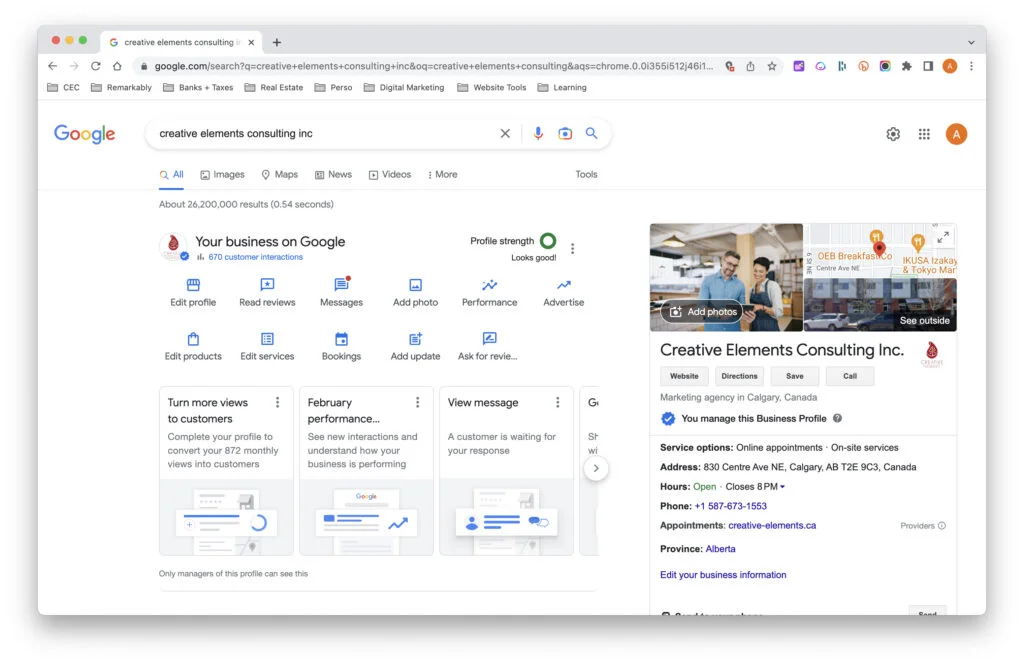 Click the drop down menu and select "Business Profile Settings".
Click on the "Managers" option, where you can add and remove an email address.
Click "Add" to enter your new email address and select owner, so you can make edits to your account.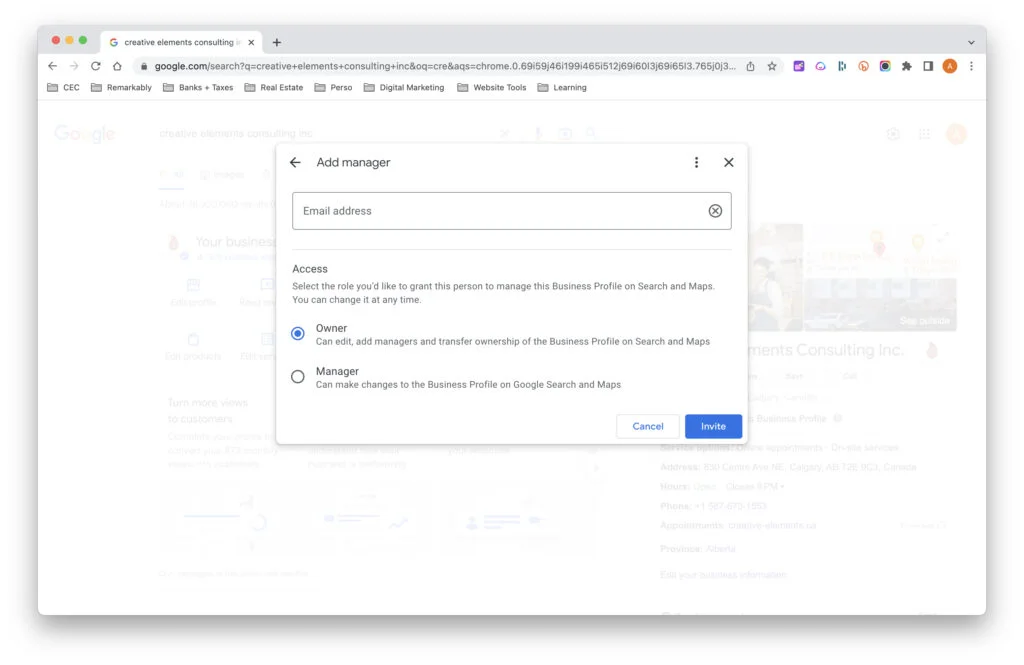 Once you accept the invitation to become the new owner that you've received by email, the other user with your personal email address will therefore become a regular user of this page
Go back to "Managers" option and delete the user related to your personal email address
Voila!
Did this solution help you? Do you have other questions? Let us know in the comments below!
Share This Story, Help Your Friends And Family!