We won a "Lauriers de la PME" (SMB Award) in the category "Engaged in providing access to great technology to be successful"
On October 23rd & 24th 2015, we participated to the "Rendez-vous d'Affaires" (Francophone Business Meeting), organized by the CDEA (Conseil de Developpement Economique de l'Alberta).
It was a fantastic event with wonderful speakers and genuine connections have been made.
On top of participating to a great event among the Francophone Entrepreneur Community from all corners of Alberta, we are very grateful to have been recognized for the outstanding service we provide to both our english-speaking and french-speaking clients.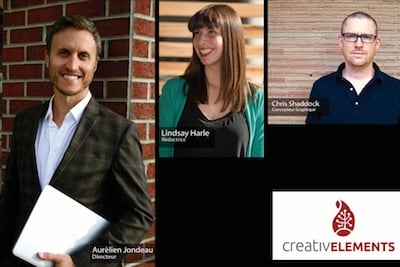 It is a true milestone for Creative Elements Consulting and we will continue to provide fantastic service and support to our clients to help them make the most out of great technology to be successful!
We'd like to thank the team at the CDEA for supporting the Francophone Entrepreneur Community and for such a great event.
We're looking forward to the 2016 event in Edmonton!
Want to know more? Questions about the award? Want to connect with us? Contact us today!
Share This Story, Help Your Friends And Family!