Did you know you can make your life easier by showing the name of each of the button icons on the toolbar on your Mail app on Mac?
Open the Mail app on your Mac
Click "View" > "Customize Toolbar"
On the bottom-left corner, click the drop-down menu and select "Icon and Text"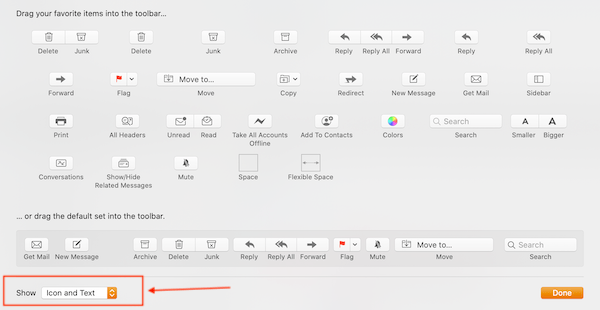 That's it, you can now see what each button icon does on your toolbar!
While you're at it, explore the other buttons available to you that may not yet be part of your toolbar and could be useful.
Simply drag and drop them onto your toolbar at the top to have access to them.
One of our favorites is the double button "Small a and big A".
It allows you to quickly increase the font size of an email so you don't have to struggle with people sending you their email with a font size of 9 points!
Questions? Suggestions? Let us know in the comments below.
Share This Story, Help Your Friends And Family!